Frontpage
Kaffihúsið
Bryggjubakki 14
Tórshavn
,
100
Faroe Islands
Kaffihúsið
Bryggjubakki 14
Tórshavn
,
100
Faroe Islands
Norðurlandahúsið
Tórshavn
,
100
Faroe Islands
Upcoming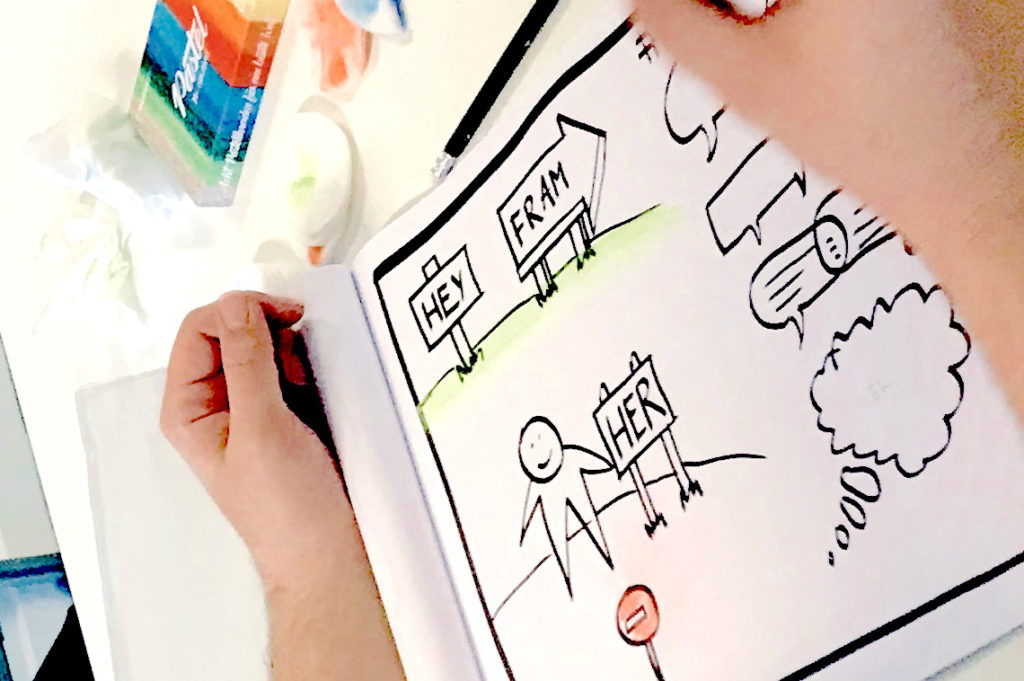 EASIER COMMUNICATION WITH GRAPHIC FACILITATION 
Easier for you to communicate your message
Easier for your participants to understand the subject
Easier to set common goals
You will learn the basic drawing skills of graphic facilitation: simple shapes, lines, bullets, people, buildings, text, signs, arrows, color and shading etc.
NO SPECIAL DRAWING SKILLS ARE REQUIRED
This course is for everyone and is ideal for teachers, team leaders and workshop facilitators. Graphic facilitation is a great tool to communicate in an easy, exciting and different way. As we practice the whole time you will feel confident to use graphic facilitation in your work after finishing the course.
Day: Monday 16 November
Time: 9:00 – 15:00
Place: Kaffihúsið
Instructors: Rannvá Troest & Turið Petursdóttir
Price: DKK 3.495 – light meals are included and All drawing materials are provided. 
Enroll by writing to info@bituff.com